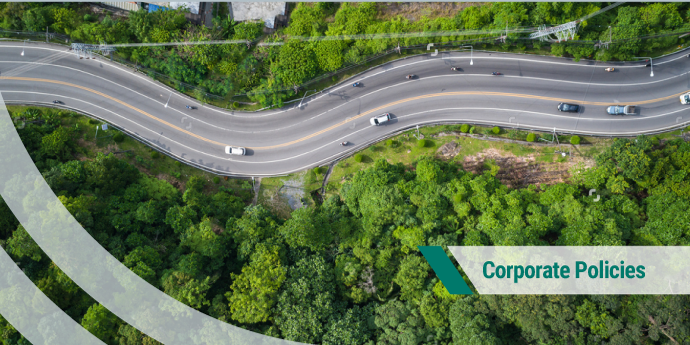 Policy Statement
We are an efficient, independent manufacturer of ball joints that is consistently expanding its leading international position in the Linkage & Suspensions business segments. We strive for "operational excellence" in all our processes, systems, standards and tools.
We develop and produce innovative and economical products, combined with outstanding service, to provide our customers with the best possible solutions for their applications. Our standards in this regard are the global challenges of the market, legal obligations, customer requirements and the consideration of all parties involved in the development process.
Competence expansion and technological leadership are our targets. Value-oriented leadership, consistent customer focus and risk management are our instruments. Continuous improvement, in weighing up possible risks and opportunities, in accordance with "THK's" corporate slogan:
We break down our strategic and operational targets for the individual divisions from our corporate policy. The necessary resources are made available to translate these targets into successful results.
The focus is on our employees, whom we support in terms of their creativity, diversity and qualifications. Our decision-making is based on analyses and facts. We promote the personal development, motivation and satisfaction of our employees through regular feedback. Furthermore, we maintain an open dialogue with customers, suppliers, authorities and the public. We require suppliers and service providers to set themselves comparable targets in order to jointly shape our success in a sustainable manner.
Our policy is appropriate to the purpose and context of the organization and supports the strategic direction. The business success of our company, the occupational health and safety of our employees and the sustainable protection of our environment with efficient energy consumption, IT security are equally important company targets. We are constantly working to improve our management system.
● Quality and Product Safety
We continuously improve the quality of our processes and products through our process-oriented approach. Mistake prevention takes precedence over problem solving. We are oriented to the zero-defect principle and take into account compliance along the supply chain with features that can have a safety-critical effect on our components and processes.
To ensure that quality and product safety requirements are fulfilled, we use all our experience in all areas to meet our customers' requirements to their best possible satisfaction. This reduces costs and increases competitiveness.
● Environment and Energy
Environmental protection and sustainability are principles of our actions. When we start a new project, we strive to develop and purchase energy-efficient and environmentally friendly equipment and services and document this.
● Occupational Health and Safety
We design safe and healthy workplaces to prevent injuries and diseases. We identify risks and work-related hazards, involving and involving employees to implement effective prevention and protection measures.
● Information Security
Maintaining and expanding the information security management system (ISMS) in accordance with VDA and TISAX is the basis for protecting our data and know-how in an effective manner. This also applies to IT security requirements of all business partners.
● Sustainability
We are committed to our social responsibility worldwide, as set out in our principles of conduct.
TISAX
THK Rhythm Automotive acts in conformance with the Trusted Information Security Assessment Exchange Standard (TISAX), to ensure it is able to meet the high standards of information security and is listed with the ENX Association. This means that THK conforms to the four modules: Information Security, Third Party Connectivity, Data Protection and Prototype Protection. TISAX is derived from the ISO 27001 standard and has been modified to include the specific requirements of the automotive industry.